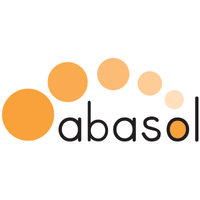 Abasol, a pioneer company in solar energy and one of the founding companies of ENEA Grupo®, was sold for € 15M to Prestige Group, an Irish company with businesses in the HORECA and renewable energy sectors.
Prestige Group has acquired 60% of Abasol. The other 40% belongs to the Inland Group, an international company in the distribution of positioning technology (topography, GPS, construction, laser, machinery control), contributing to this alliance its important commercial network.
Abasol was born in 1998 as an engineering company specialized in the emerging sector of photovoltaic and thermal solar energy, led by Urbano Escudero and Sinuhé Lozano, two former peers and young engineers at ETSIA-UPM with both former technical experiencie in the very solar sector, and long business and commercial experience.
In just 10 years of existence, Abasol has managed to grow and position itself in the renewables sector, with 10 delegations throughout Spain and 30 employees.
The small parent company of ENEA Grupo® has participated since its birth in the design and installation of more than 300 projects, currently in operation, and has 39 MW in its portfolio. In 2007, Abasol had a turnover of 32 million euros.
The keypoint to such rapid growth is the initial vision gained by its partners and its successful 10-year strategic plan through which they have attained their initial goals.
Throughout their short history, ENEA Grupo® and Abasol have been able to form an excellent human team, with technical and commercial professionals who have left their mark on both companies and continue to contribute to the strengthening of the solar energy sector as a whole.
From ENEA Grupo® we wish Abasol success in this new stage, and also to the wonderful people who have helped our company over the last 10 years to grow and expand its vision and presence into the exciting world of renewable energy, environment and sustainability.
May the sun continue to shine for all of them!